Dublin Rathdown
Local Green Party groups focus on what's happening in your area and meet regularly to discuss issues and work together to make their communities better.
Image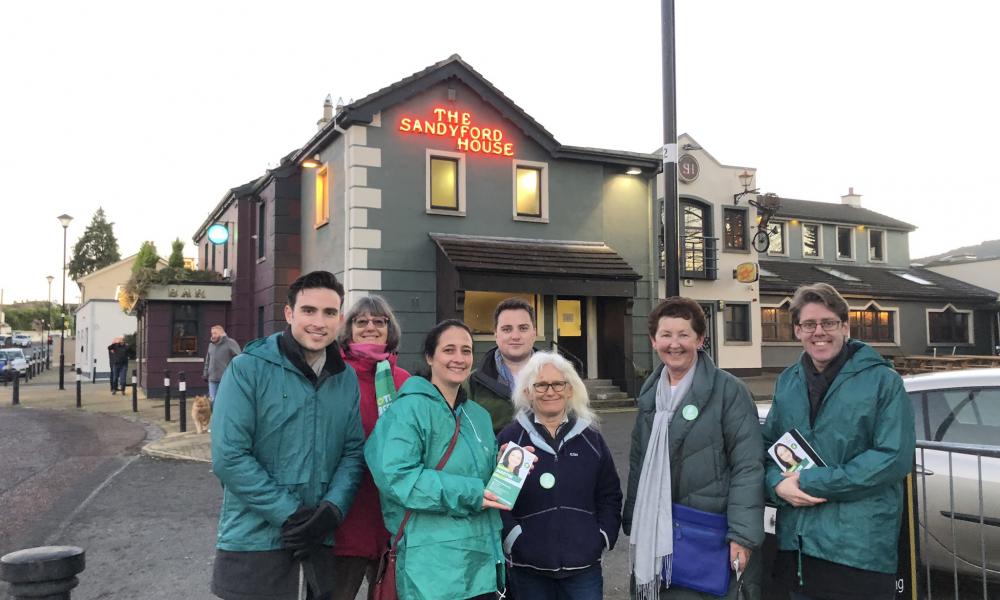 Dublin Rathdown is an active group in the south of the county. They have embraced virtual meetings during the Covid pandemic, hosting monthly meetings for all members as well as informal chats between group members (on Tuesday evenings) during this tough time.
In 2020, Dublin Rathdown canvassed in large numbers for the election of Catherine Martin TD, who regularly attends and gives updates at meetings. There are many hard-working councillors who also serve in this constituency, including: Councillor Daniel Dunne (Dundrum), Councillor Eva Elizabeth Dowling (Stillorgan) and Councillor Oisín O Connor (Glencullen – Sandyford).
This is a Group that is extremely active on the policy side of things, often bringing motions to council for consideration. It also has a rotating candidate for Policy Officer. Anyone with a keen interest in Green Party policy will have the opportunity to attend and contribute at Policy Council.
The Group enjoys many social pursuits outside of their monthly meetings, including: table quizzes, seed bombing and walks in the Dublin mountains.