Event
Celebrate Earth Day 2022 with a cycle along the Limerick Greenway
23rd April 2022
Image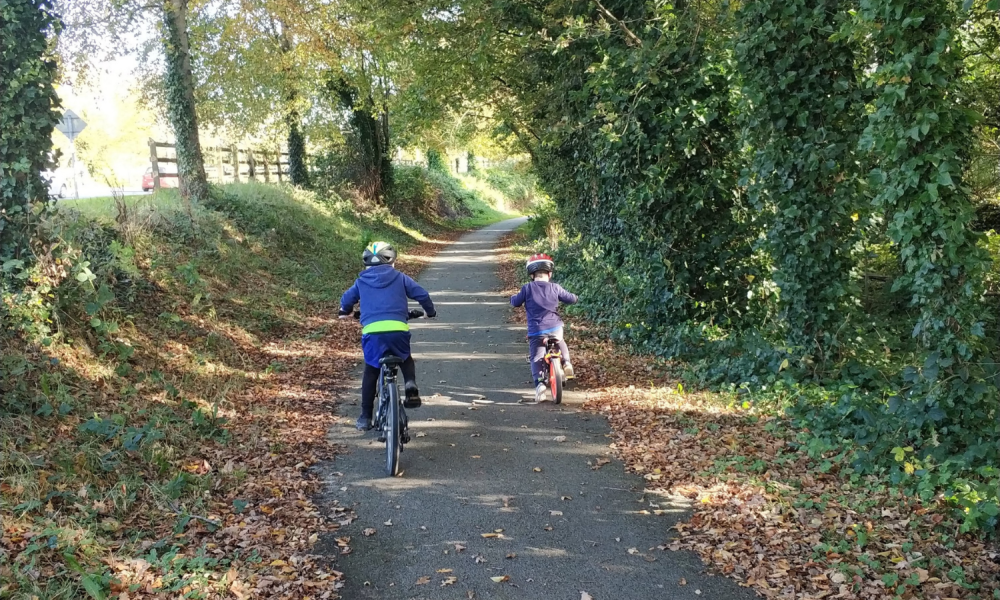 On Saturday, 23rd April, the Limerick branch of the Green Party are holding an event on the Limerick Greenway to mark Earth Day 2022. This event is an opportunity to learn more about the history and biodiversity of the area, and what the Greenway provides for the local and wider community. The event is being organised by Limerick Councillors Saša Novak and Seán Hartigan and is open to both members and non-members. 
Schedule
The event is on Saturday, April 23rd and is starting at 12:30 at Newcastle West Greenway Carpark. Newcastle West is served by Bus Éireann Expressway 13/14 and Dublin Coach.
Cycle 10km with a stop at Fergusons Viaduct and Barnagh viewing point. Greenway hub Barnagh/Café Platform 22 will have some refreshments.
A short walk/cycle to and through Barnagh tunnel, with a stop just after the tunnel for a biodiversity talk with Cllr Seán Hartigan.
Cycle to Templeglantine (hotel for food, drinks; bus stop for returning home if return not arranged with the bike rental company)
An optional cycle to the Kerry border which is a further 12 km.
Image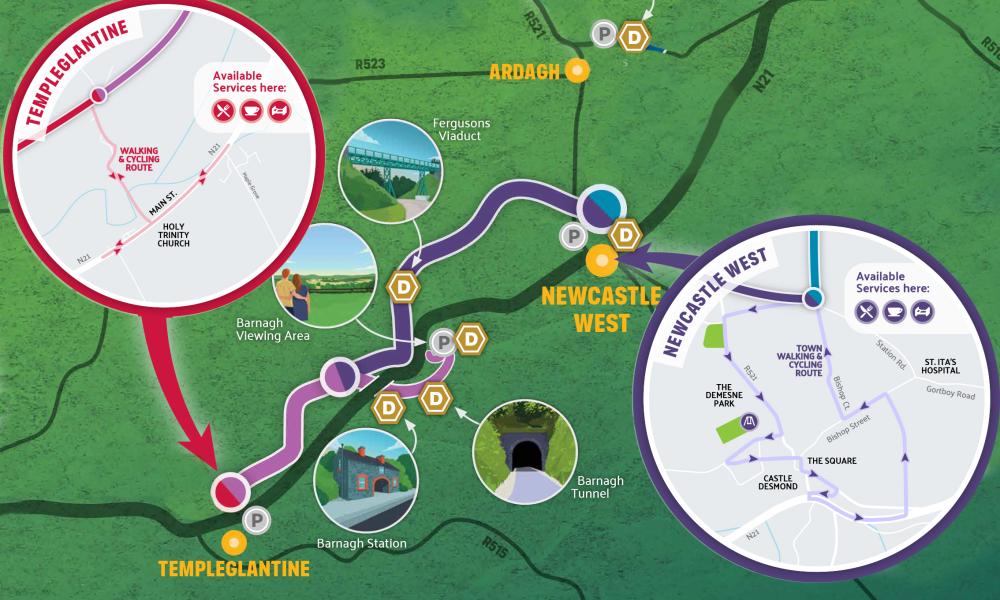 Councillor Saša Novak said;
"The theme of Earth Day 2022 is 'Invest in our Planet'. We want to celebrate and promote the opportunities for sustainable tourism that Limerick Greenway encourages, and give people a chance to get together and have a bit of fun. We are starting at 12.30pm at the Greenway Carpark in Newcastle West and heading for Templeglantine 14 kilometres away. There will be stops to admire the views and talk about local history and biodiversity along the way. We will finish up the day's cycle at Templeglantine although some people are going to continue to the Kerry border 12 kilometres further." 
Councillor Seán Hartigan, who will give short talks on biodiversity along the route, added;
"We are encouraging everyone attending to either use public transport or carpool. While there is a relatively good bus service to Newcastle West from Limerick City, we are fully aware that that is not suitable for everyone. We would like to see the Greenway linked to the city as soon as possible so that people can arrive by bus or train and hop onto the Greenway and continue into Kerry at their own pace. There are endless opportunities for this type of slow and sustainable tourism for the communities along the route."
Green Party TD for Limerick, Brian Leddin said;
"Greenways have been one of my priorities since being elected as TD and I'm delighted that there has been a significant increase in funding for greenways over the last two years. This will help develop Limerick as a crossroads for sustainable tourism in Ireland as well as providing quality links for residents. We want Limerick to be the centre of a comprehensive network of greenways that will boost tourism and also be highly valued leisure amenities for people living in Limerick, Kerry and Clare.
"The Limerick Greenway has had impressive visitor numbers in its first year of operation since the resurfacing and since the official opening. There are further opportunities for sustainable tourism in the pipeline with the Shannon Greenway being in the consultation phase of development, which would connect Limerick to Scariff via the Black Bridge, Clonlara and Killaloe. Several other potential greenways received initial project funding last year, including UL to Montpelier via Castleconnell along the River Shannon, Rathkeale to Limerick City, Shannon Airport to Limerick City, Patrickswell to Charleville and Abbeyfeale to Listowel."