Press release
Domestic bike sheds should no longer require planning permission
26th June 2023
Image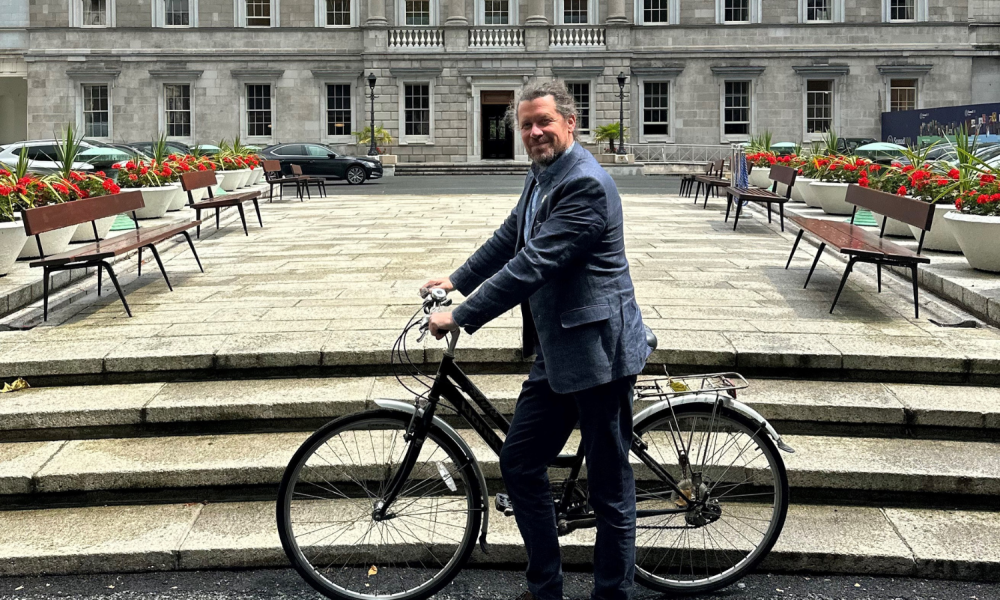 The Green Party plans to make it much easier for people to put a bike shed in their front or back gardens. Steven Matthews, the Green Party spokesperson for planning and local government, has today drafted a new exemption which would remove the requirement for bike storage units to receive planning permission within certain limits. This would remove the burden of unnecessary regulation and make it easier for more people to take up cycling.
The exemption would cover structures solely intended for the storage of bicycles or 'personal powered transporters (e-scooters and e-bikes)' with an approximate floor area of 4 metres squared and an approximate height of 1.2 metres, as long as they are appropriately screened or finished in keeping with the character of the house or street.
Deputy Matthews explained why he is proposing this exemption;
"To tackle the climate crisis, we need to do everything we can to encourage people to switch to green transport such as cycling. Cycling is a fantastic way to cut carbon and improve your health, so we should not put unnecessary barriers in people's way. If someone wants to install a small and discreet bike shed, they should not get bogged down in bureaucracy or held back by red tape. We need to be flexible and work with people to achieve a sustainable society."
Last year, An Bord Pleanála ordered the owner of a house in Clontarf to remove a bike storage unit in their front garden as it did not have planning permission. This exemption would eliminate this kind of excessive over-regulation which only makes it more difficult for people to cycle.