Press release
€55m Green Transition Fund to help businesses move away from reliance on fossil fuels
16th June 2022
Image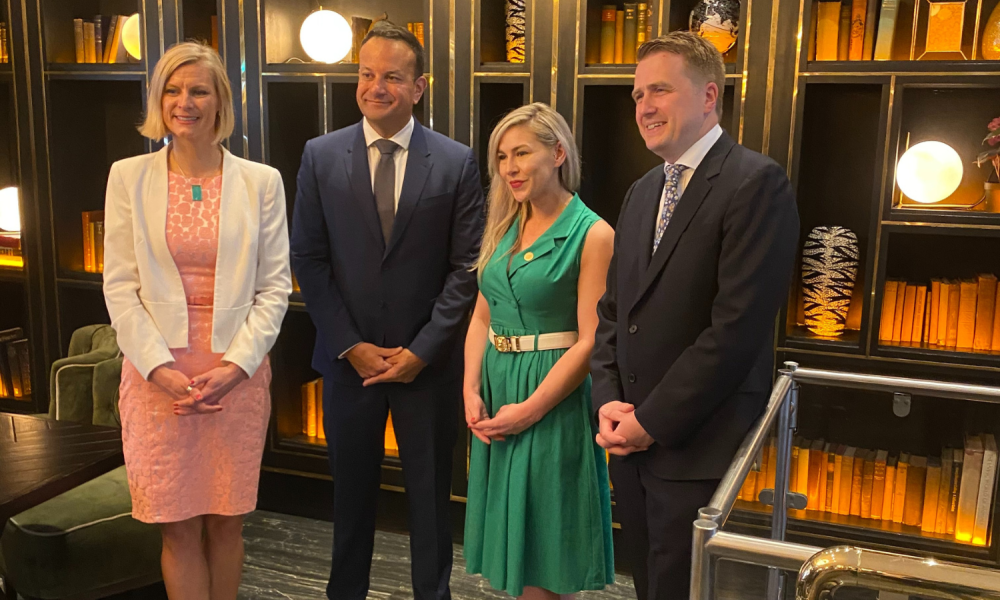 A new €55 million 'Green Transition' fund has been announced today (June 16) to help businesses move away from fossil fuels and towards more sustainable, cheaper alternatives. The fund will help businesses develop plans and build capacity within their organisations to deliver change. There is also funding available for manufacturing businesses to upgrade to more energy efficient processes. 
Welcoming the announcement today, Ossian Smyth TD, Minister of State with responsibility for Public Procurement, eGovernment and Circular Economy stated; 
"There is no doubt that the future of business is green. The business sector is critical to leading the way in meeting our climate targets and demonstrating sustainable business models. Apart from our climate commitments, the rising costs of fossil fuels and our reliance on finite resources controlled by other states means we need to decouple economic growth and fossil fuels. This Fund is an important step in helping Irish businesses prepare for that future." 
The Green Transition Fund is part of Ireland's National Recovery and Resilience Plan (NRRP), which is funded by the European Union. The programmes will run over the next five years. Ireland is expected to receive more than €900 million in grants over the lifetime of the Facility. 
Speaking at the launch of the fund today, Minister of State for Land Use and Biodiversity, Senator Pippa Hackett commented; 
"The business sector has a key role to play in Ireland's transition to a low-carbon economy, and the €55 million Green Transition Fund announced today will bring targeted supports to help us reach our climate goals. As we continue to recover from the pandemic, this funding will help enterprises to move away from a business-as-usual approach, and develop new ways of working that deliver for the environment."
Senator Róisín Garvey, Green Party Spokesperson for Rural Development and Enterprise, Trade and Employment added; 
"Sustainability is central to the future of Ireland's jobs, and this fund will help businesses plan for that future by encouraging low-emission products and practices. There are so many great businesses around the country already promoting sustainable practises, and this funding will also help raise the profile of the climate and sustainability agenda nationally and locally." 
The Green Transition Fund comprises: 
A €25 million Climate Planning Fund for Business, which will give businesses funding to come up with a personalised plan to identify how best to remove reliance on fossil fuels in their business. A €1,800 grant to develop a plan and up to €50,000 matched funding to go towards specific capacity building within an enterprise are among the grants available.
A €30 million Enterprise Emissions Reduction Investment Fund, which will give manufacturing businesses funding to invest in carbon neutral heating processes, smart metering and energy monitoring, and research and development. Up to €1m is available for businesses to upgrade their processes.