Press release
'Every roof top in Ireland can play a part in our green energy revolution' - Deputy Matthews welcomes solar energy payments for homes
13th April 2022
Image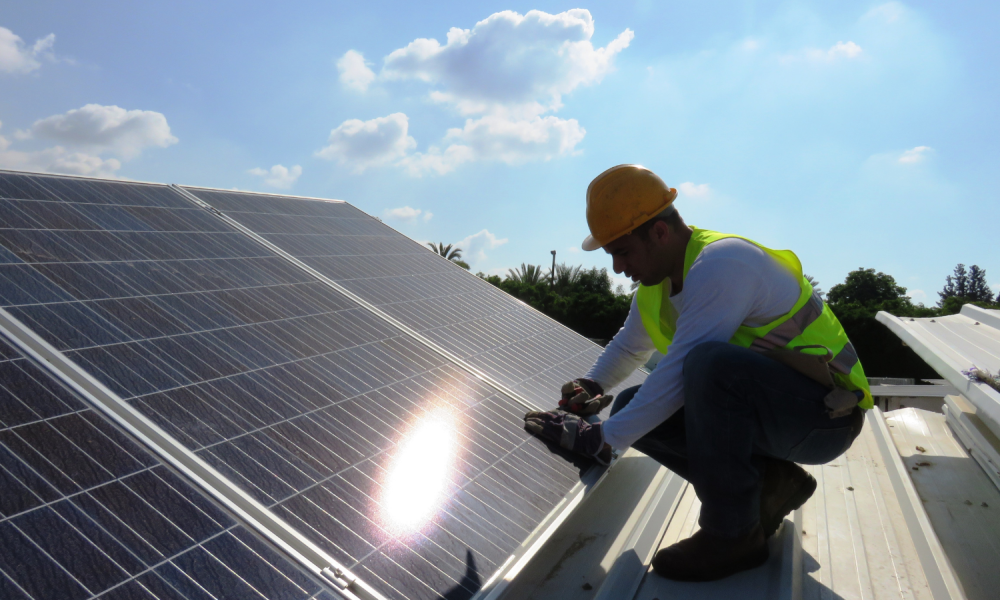 Steven Matthews TD has welcomed the announcement of the micro-generation support scheme that enables householders to get paid for extra energy they produce. The Clean Export Guarantee (CEG) tariff represents the first phase of a comprehensive enabling framework for micro-and small-scale electricity generators in Ireland.
"If someone chooses to put solar panels in their home as part of an energy upgrade or new build, they can now get paid for every unused unit of power they put back onto the grid. Solar power has massive potential in Ireland for domestic and commercial scale energy production. Every roof top in Ireland, in every home, school, farm building or community centre can play a part in our clean green energy revolution."
The payments for those who have registered will begin to be paid from July 1 depending on customers' billing cycles. Several homes who have registered are already accruing financial credit for the electricity they've exported to the grid since at least February 15th, when the regulations were signed. They will receive back payments once the CEG begins being paid.
Discussing the progress, Deputy Matthews said;
"This was a key Green Party commitment in the Programme for Government, as were improved grants for energy retrofits and a more ambitious target for offshore renewable energy development. Ireland has an abundance of wind energy potential and excellent solar energy generation capability. Last month, Minister Eamon Ryan introduced one of the best home-energy retrofit grant schemes in Europe, we have recently passed legislation for a major plan-led investment in offshore wind development, and now we are helping homeowners to generate their own power and to sell back any excess to the national grid.
"This is the Green Party's ambition in action, to eliminate fossil fuels and decarbonise our country whilst providing clean, reliable, and affordable energy. We are creating thousands of well-paid jobs as we tackle climate chaos to protect our children and future generations. This is the work of a government that thinks ahead whilst acting on the greatest threat we face in climate breakdown.
"The announcement comes at a time when millions are suffering from a war in Europe in which oil, gas and coal are being used as a lever to inflict horrors on innocent Ukrainian people. People across Europe are facing unprecedented high energy costs and while government initiatives are in place to tackle the short-term implications, the future is in wind, solar and hydrogen energy production and we are making rapid progress now.
"Finally, we are amending the planning rules so that you won't need to apply for planning permission to erect solar panels. Supports, grants and payment for excess energy will make this as cost efficient as possible. SEAI.ie is an excellent source of information on all relevant grants, and I would highly recommend anyone considering installing solar panels or those with them already installed to look into the Clean Export Guarantee."