Press release
Green Party leads sixfold increase in sustainable transport spending
14th September 2021
Image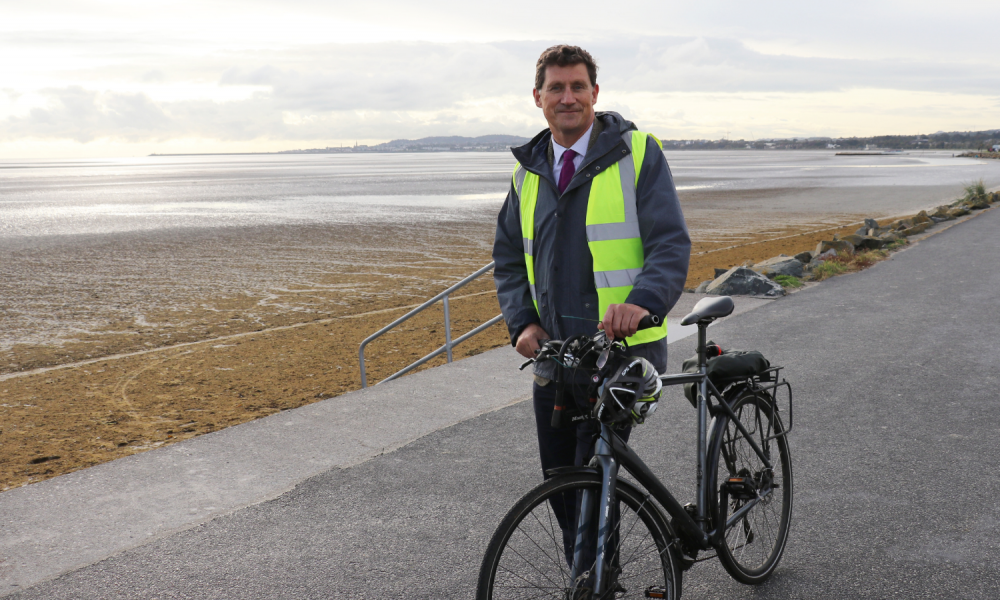 The Green Party has welcomed a report showing €107 million in spending on sustainable transport in 2020 compared to €39.6 million in 2019, with the figure set to rise to €241 million in 2021.
The National Transport Authority's annual Sustainable Transport Measures Grants (STMG) report details a significant increase in spending on various projects in the programme for 2020, including investment in cycle and pedestrian infrastructure, and expects to spend €241 million on the STMG programme in 2021. This represents a doubling in funding allocated in just one year and a six-fold increase since 2019.
Minister for Transport Eamon Ryan TD said;
"Today's report shows a real commitment to sustainable, long-lasting infrastructure throughout the country. Last year saw the development of 70 km of new or improved cycle lanes and 47 km of new or upgraded footpaths, and this year will see even more. This fundamental shift in how we invest in transport in Ireland not only helps meet our climate targets, but also enables safer and healthier travel options, particularly for families and children.
"We talk about 15-minute towns and cities and regenerating our towns and villages through a town centres first approach. The only way to achieve this is through transport investment that prioritises communities and people. The Green Party in government has led a six-fold increase in spending on sustainable transport initiatives in the past year, and we are determined to continue funding projects that make active travel an option for everyone across the country."
The STMG programme aims to improve transport options for those choosing alternatives to the private car. The funding has become an important driver of change within the urban centres across the country.
The findings of the report are released on day two of the Green Party think-in in Dundrum, Dublin where the Party is discussing their vision for the year ahead – that the time is now for transformational action that prioritises climate, communities and equality.
The Party is exploring both the challenges and opportunities ahead for a new 'green economy'. The Climate Action Plan, which will be announced by Green Party leader and Minister for the Environment, Climate and Communications Eamon Ryan TD early next month, will outline what actions the State will take to reduce emissions by 51% by 2030 – a target that is all the more critical following the Intergovernmental Panel on Climate Change's (IPCC) stake report in August which was described by the UN as a "code red for humanity".
The past year has seen the Green Party achieving more in government than any junior coalition partner in the history of the State – evidenced by the enacting of the Climate Action Bill; unprecedented financial supports for the live events sector; the publication of a White Paper on ending Direct Provision; the ratcheting up of investment in affordable cost rental accommodation; the extension of a ban on smoky fuels across the country; and the ban on fur farming.