Press release
Greens provide €1m for late night museum cultural events
17th May 2023
Image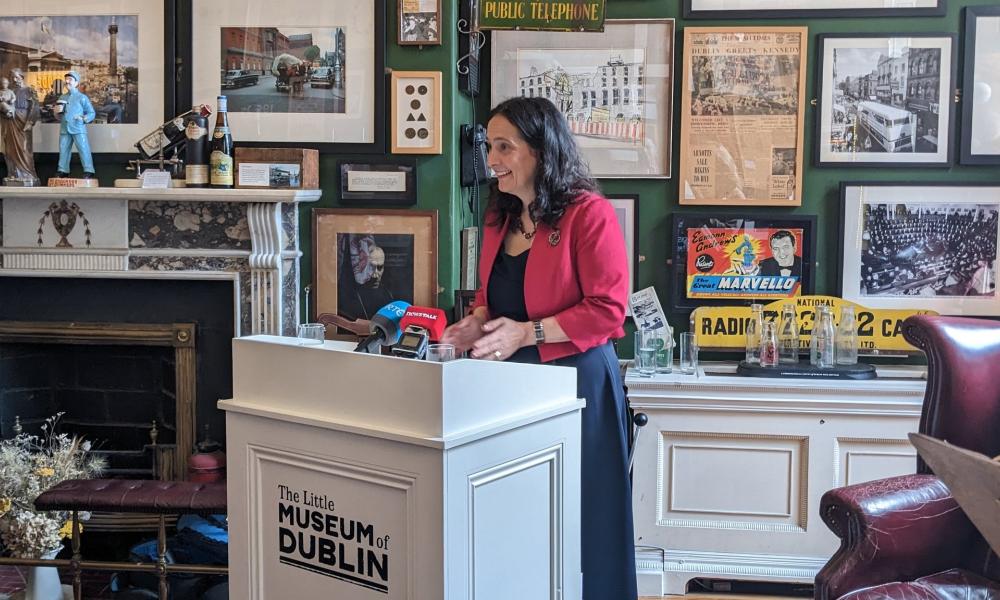 Museums and galleries across the country will receive €1 million in funding to support late night cultural activities, Green Party Minister for Tourism, Culture, Arts, Gaeltacht, Sport and Media, Catherine Martin T.D. announced today (May 17). The funding is part of the effort to support the Night-Time Economy and provide a wide range live events in small towns.
The scheme will support a diverse range of events such as live music, live DJ, dancing, exhibitions, poetry readings, comedy shows, theatre, film, live podcasts, storytelling, and educational classes. Funding is open to the over 80 museums and galleries that are members of the Museum Standards Programme for Ireland (MSPI) and the Irish Museum Association, with the possibility of receiving   up to €10,000 in funding to host late night events this year.
Launching the scheme the day before International Museum Day, Minister Martin said;
"This project will support the beating heart of culture in our communities. Museums and galleries are both the guardians of our cultural heritage and the inspiration for future creativity. They are valuable spaces that should be cherished both today and for future generations. This scheme will support innovative projects to attract new audiences with creative night-time live events and allow people to engage with our rich culture in a new light."
Supporting the night-time economy is a priority of the Green Party and a key commitment in the Programme for Government. The Night-Time Economy Support Scheme was launched last year to provide support for cultural activity in pubs, nightclubs, cafés during off-peak times, providing funding for over 2,000 events nationwide.
Separately, Minister Martin also noted the recruitment process now underway in many of the 9 locations selected for a Night-Time Advisor, which the department is supporting. These night time culture leaders across regions will further help inject life into communities, working with businesses, communities, venues, residents and artists to create a more vibrant night-life for all.