Press release
Investing in fossil fuels is not the future
15th September 2023
Image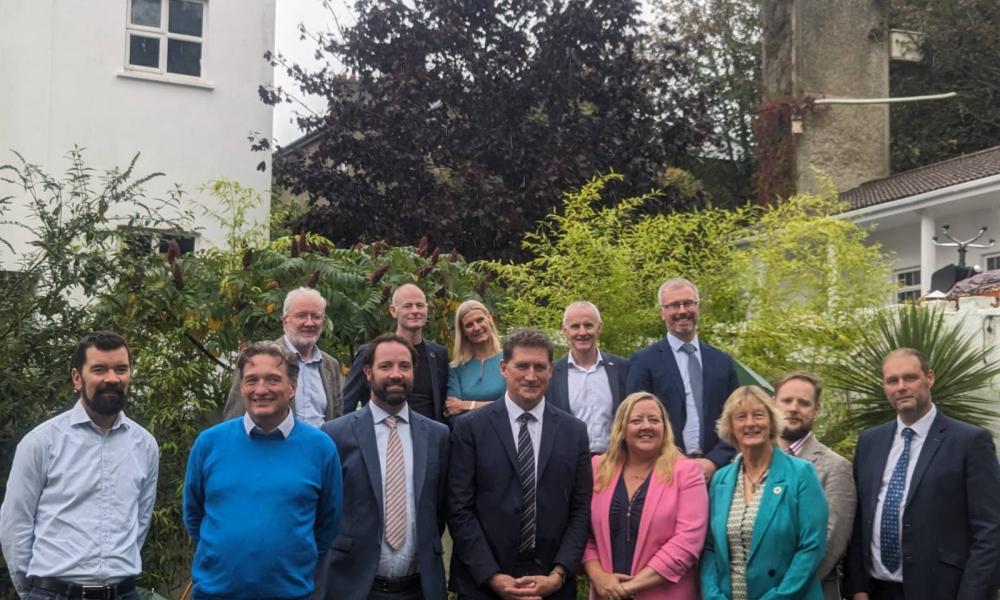 The Green Party warmly welcomes the decision by An Bord Pleanála to refuse planning permission for a commercial LNG terminal on the Shannon Estuary today (September 15th). This judgement vindicates the Green Party's position that the future doesn't lie in increasing our reliance in dirty, imported fossil fuels but in clean, home-produced renewable energy.
Brian Leddin, Green Party TD for Limerick City, said;
"It is important to dispel the notion, because it is false, that this project is needed for energy security. The draft technical analysis by CEPA published earlier this year poured cold water on Shannon LNG from an energy security point of view. Ireland needs a strategic storage facility, not a commercially operated LNG hub, which is what Shannon LNG was intended to be. The government's energy security review will recommend a far better energy security solution in the coming weeks.
"An Bord Pleanála's decision is a very positive step for climate. This country is on a path to becoming a renewable energy leader, particularly with the development of the offshore wind resource in the coming years. It is Ireland's industrial revolution and it will provide thousands of high skilled jobs for our country, and particularly for the West Coast."
Analysis has shown that a commercial LNG facility like this would do nothing to safeguard energy security for the State. Its priority would be to supply private customers rather than safeguard supplies for the State in the event of a shock to our normal gas supply. A commercial facility would only increase private industry's use of fossil fuels which would leave the country even more vulnerable in the event of an interruption to LNG supplies.
The analysis has shown that long-term energy security is best achieved through substantial growth in clean, renewable energy; improvements in energy efficiency and electrification of heat and transport. This will minimise the imports of fossil energy in the long-term. 
Róisín Garvey, Green Party Senator from Clare, said;
"At a time when people are suffering high gas prices, the last thing we need is a commercial gas plant seeking more profit. We need to prioritise people and reducing their energy. The Green Party's focus on harnessing the enormous amount of wind energy off our Atlantic coast means a bright future for Kerry, Limerick and Clare. By harnessing our wealth of off-shore wind, there will be a steady supply of jobs and revitalised communities all along our west coast."
Anne-Marie Fuller, Green Party candidate for Listowel LEA, where the terminal was proposed to be built, said;
"Our children and our children's children will look back on this decision and be grateful that common sense prevailed, and the board overwhelmingly appreciated that the development of an LNG terminal was contrary to the sustainable development of the area. Local politicians have wasted years promoting and supporting an outdated project. Proper time and effort now need to be put into the development of the renewable energy hub proposed in July's Shannon Estuary Economic Taskforce report to deliver a truly sustainable future for the communities of North Kerry."