Press release
Minister Eamon Ryan appointed EU Ministerial Representative on Loss & Damage Negotiations
16th November 2022
Image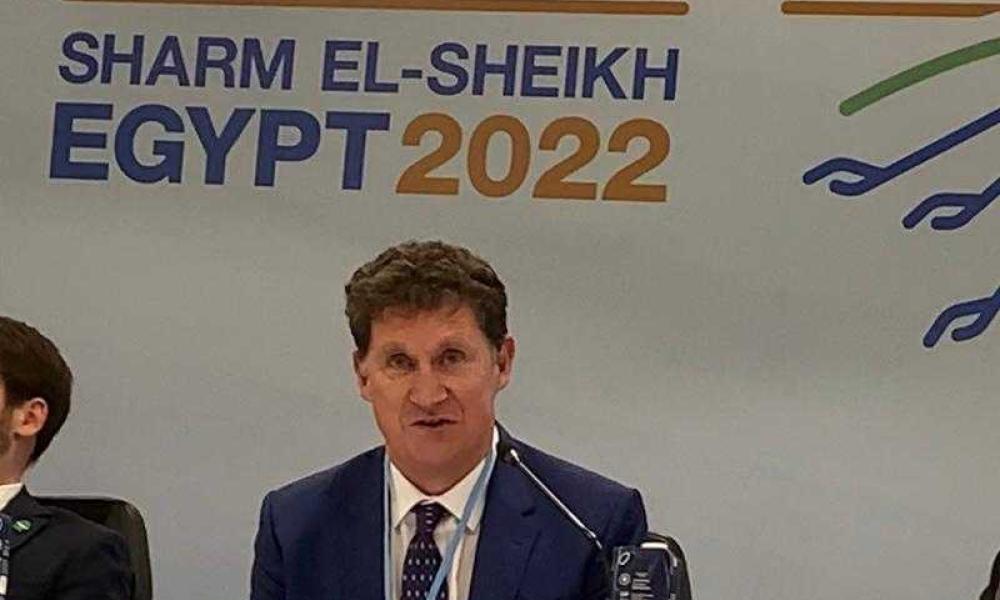 Green Party Leader Eamon Ryan, Minister for the Environment, Climate and Communications, has been asked to be the EU Ministerial Representative on crucial talks on Loss and Damage at COP27.
He will be working alongside Franz Timmermans, European Commission Vice-President, and his team, and will be supported by a strong Irish delegation. The Minister will be speaking on behalf of the European Union on this issue, which has become a defining theme of COP27.
Speaking this afternoon, Minister Ryan outlined that the EU co-ordination team considered a proposal this morning on loss and damage from the G-77 – which now includes over 130 developing countries. However, he said that the EU had concerns largely based on reports from the Santiago Network that large emitting developing countries were attempting to block technical assistance for loss and damage from going to the most vulnerable countries. These large emitters were advocating that loss and damage finance could be allocated on a geographical basis and through national governments.
This, he said, would not work for the most vulnerable countries and communities, adding that they would be at real danger of being left further behind.
The Santiago Network was set up at COP26 in Glasgow as a broad-based group dedicated to providing technical assistance for averting, minimising and addressing loss and damage in developing countries that are particularly vulnerable to the adverse effects of climate change.
"We need a solution for a 2022 world, not a 1992 world," the Minister said, referring the year when the first COP took place. "We must have a focus on the most vulnerable, and flexible ways to reach them with finance and support. It must be demand driven and targeted – to get support to those who need it most.
"This is an issue that is critically important to Ireland. Climate change is having a devastating impact on people's lives and livelihoods, on the fertility of their land and on their water sources."
He said that loss and damage needs are urgent and vast, and that financing has to increase. However, he warned that there is no silver bullet solution, saying that we could make the most of existing mechanisms to respond to loss and damage quickly.
"There is no silver bullet, no one solution. We need a mosaic or ecosystem of solutions that suit different needs and circumstances. Above all, we need to listen and respond to the voices of those most exposed to climate destruction. We also need unprecedented financing, from a variety of sources, exploring taxes, levies and debt forgiveness, for example."