Press release
Planning for future generations today
31st January 2023
Image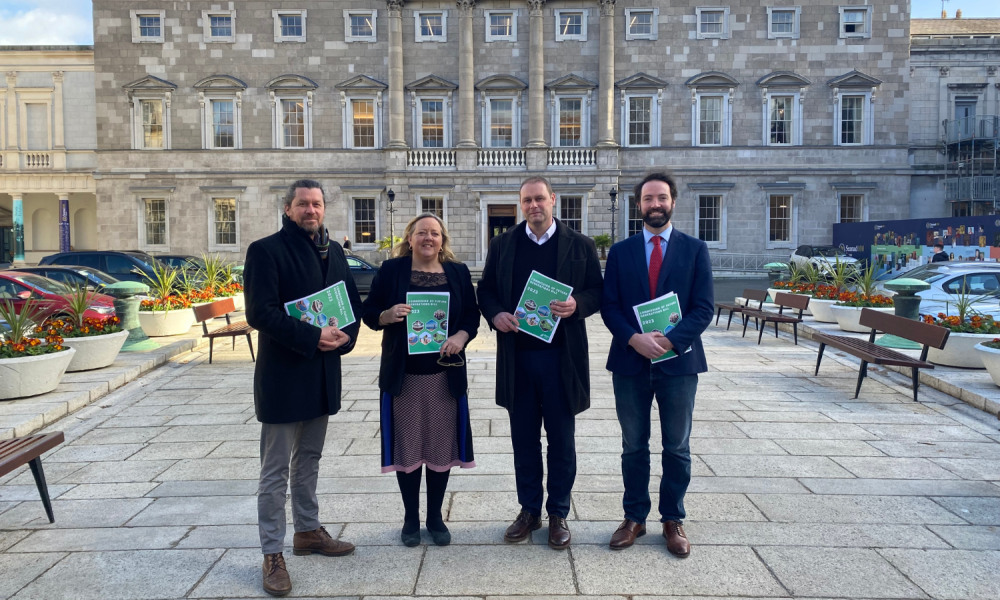 The Green Party has called for an end to short-term thinking and instead planning for how our actions impact on future generations. To further this goal, Green Party TD Marc Ó Cathasaigh has proposed establishing an independent Commission for Future Generations. This would create an ombudsman who would act as a guardian for the interests of future generations of Ireland.
Marc Ó Cathasaigh TD, Green Party Spokesperson on Social Protection and Community Development, said;
"In order to achieve a good quality of life for future generations in Ireland, it is important that their interests are protected and argued for. There is now a global recognition that current development needs to deliver human and ecological well-being in a sustainable manner for current and future generations.
"A country's progress should not be based solely on the narrow lens of economic growth, instead it should capture people's overall quality of life across health, environmental, social and economics areas."
Senator Roisin Garvey, Green Party Spokesperson for Rural Development, supported the proposal;
"We can no longer act solely for our short-term benefit, we must consider how our actions will impact our children and future generations. We can no longer afford to push our problems down the road and hope our children will deal with them, we must stand up and take responsibility now. Planning for future generations will ensure we leave our children a healthy and sustainable society."
Well-being frameworks are being adopted by governments around the world and in 2021, the Irish government published the First Report on a Well-being Framework for Ireland. In Wales, The Well-being of Future Generations (Wales) Act of 2015 legislates for the provision, functions and resourcing of a Future Generations Commissioner of Wales, whose role it is to act as a guardian for the well-being and interests of future generations in Wales.
Sophie Howe, Welsh Commissioner for Future Generations stated;
"In Wales, we have seen the difference a Well-being of Future Generations Act can make. We've changed the way we think about transport, shifting money from road building to public transport, have a new future focused curriculum in our schools and moving forwards a circular economy. These are just examples of what happens when you consider how the decisions we make today, impact on future generations.
"A Future Generations Commission in Ireland would challenge leaders at local and national level to raise their horizons and look at the long term impact of their decisions, including on those not yet born.
"I am excited to see how Wales and Ireland are supporting each other in a vision for moving beyond GDP as a way of measuring progress – and we're not the only ones. New Zealand, Scotland, Finland and Iceland are seeking to establish well-being economies. The UN Secretary General is committed to creating a UN Special Envoy for future generations and we would applaud Ireland becoming the first UN Member State to legislate to protect the interests of future generations through a Future Generations Commission."