Press release
'We must take this opportunity to live up to the expectations of Ireland's young people', says Green Party on launch of Climate Action Plan
4th November 2021
Image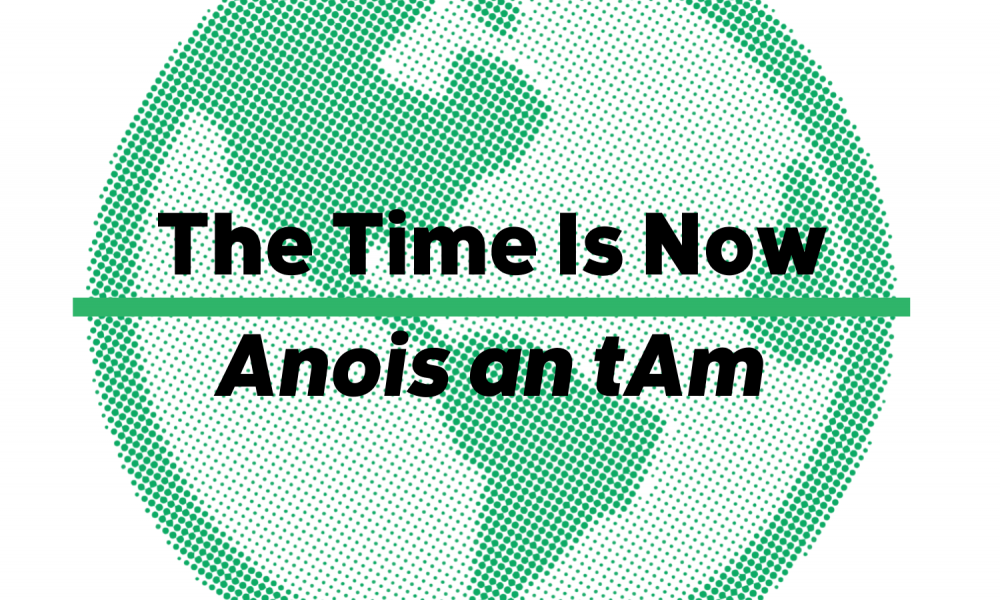 The new Climate Action Plan is the most detailed and ambitious in the history of the state. It sets out a roadmap for Ireland with the targets and measures necessary to meet our commitments to halve our greenhouse gas emissions by 2030 and reach net zero by 2050.  
Brian Leddin TD, Chair of the Oireachtas Climate Committee and Green Party Spokesperson for Transport, Climate Action and Environment stated;  
"The Climate Action Plan is our roadmap to bring about systemic change across our society – in every community and every sector. This is not going to be easy. The journey ahead will profoundly shift how we live our lives, how we travel and how we work. However, the time is now for action. These changes will also bring about a better future for Ireland with cleaner air and water, warmer homes, reduction in waste and throw away culture and a thriving economy with significant growth in green jobs."  
"Ireland's target to halve our carbon emissions by 2030, and reach net zero emissions by 2050 is now set in law. For the first time, with this action plan, we know what measures we need to achieve this. Among the most critical measures in the plan is to increase the proportion of renewable electricity to up to 80% by 2030. This will not only reduce our emissions from electricity, it will allow us to electrify other sectors such as transport and heat which will in turn reduce our emissions in these sectors too."  
We must take this opportunity to live up to the expectations of Ireland's young people, and the decade ahead is critical.
Minister for Children, Equality, Disability, Integration and Youth, Roderic O'Gorman TD added;  
"Over the last few years, we've seen young people take the lead in calling for radical action on climate change. They have stepped up and taken to the streets demanding that we – as politicians and leaders – take the measures needed to avert the worst impacts of climate breakdown, and they have done this because they know it's their future that's at stake. 
"As Minister for Children and Youth, speaking to young people, I know just how aware they are of the threat that's facing us. It is an ambitious plan, but now is the time for ambition. We must take this opportunity to live up to the expectations of Ireland's young people, and the decade ahead is critical."  
This week sees leaders from across the globe gather in Glasgow for COP26 to tackle global warming and negotiate commitments to limit temperature rise to 1.5 degrees. Ireland's Climate Action Plan demonstrates the country's commitment to becoming a world leader in fighting climate change while addressing the inequalities that can arise.  
Minister of State for Community Development and Charities, Joe O'Brien said; 
"The Climate Action Plan acknowledges that some sectors and communities will be more impacted than others. Just Transition principles are embedded in the plan which will also provide for capacity building opportunities for communities to ensure that everyone benefits from the positive changes that are coming.  
"The National Dialogue for Climate Action will ensure those impacted, including farmers, are empowered and a Just Transition Commission will be established. All increases in carbon tax receipts are earmarked for targeted social protection measures, an expansion of retrofitting particularly for social and low-income homes, and REPS 2 agro-environment projects."