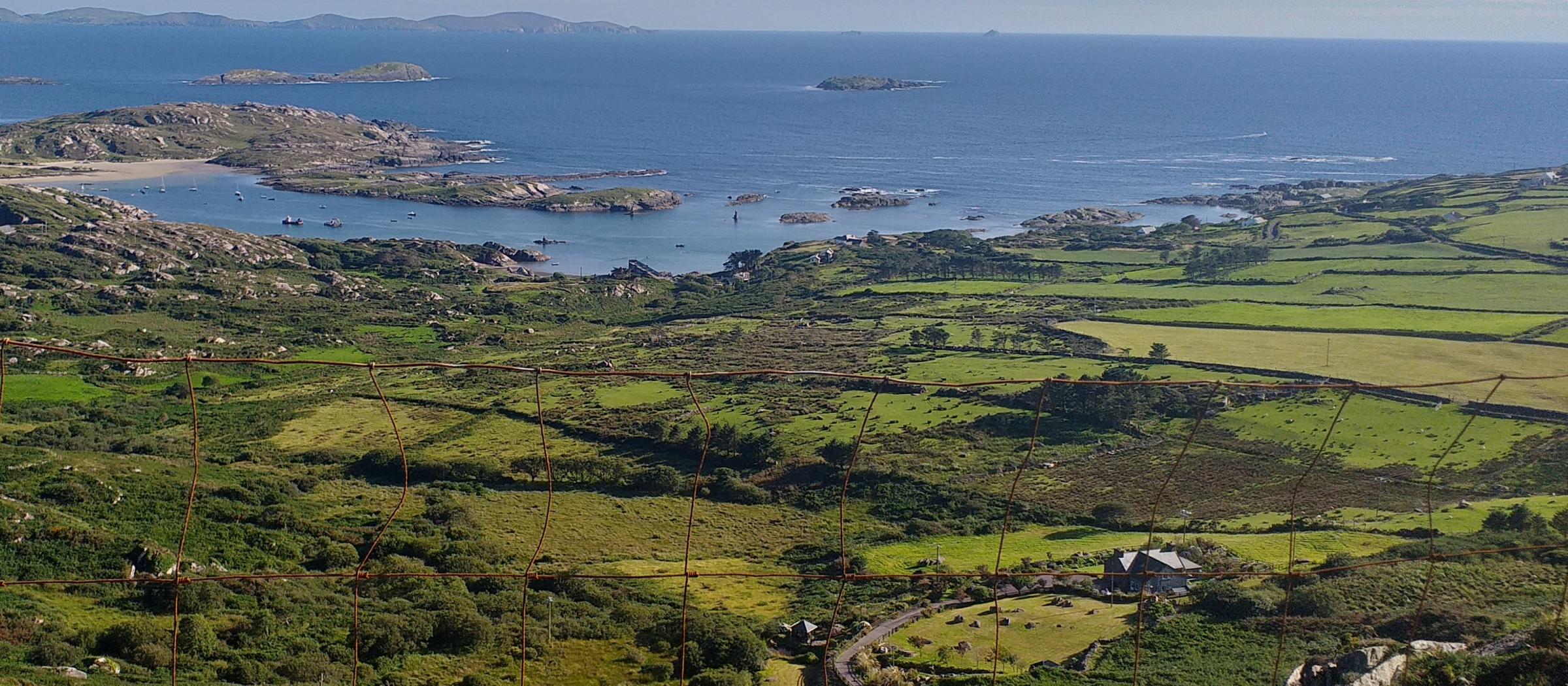 To protect our way of life - our enterprise, creativity and recreation - we must first ensure a stable climate, clean air, clean water, and food security.
I'm seeking political office so I can devote myself more fully and more effectively to working for the local community.
My priorities
In Kerry, we need a good public transport system for both our own use and for the visitors we welcome. If we are to reduce our car dependency, we need more frequent, more affordable services.
Warmer homes and lower fuel bills come with well insulated houses. Retrofitting takes people out of fuel poverty. We need to ramp it up.
I want to encourage organic and high-nature-value farmers in Kerry, like those in the MacGillycuddy Reeks who have been adjusting their grazing patterns in collaboration with ecologists.
I want to encourage those who produce locally. We've seen how long supply chains are vulnerable. In particular, we need to source more of our food locally.
Experience
With a background in local journalism, I've explored every corner of Kerry and written about the issues that concern people from arts to agriculture, tourism to trade, community to commercial. Over the years I've come to understand that it must all be underpinned by a basic, sustainable environment. This is why in 2016 I joined the Green Party. Personal responsibility will only take us so far. We need to see politicians taking action in the face of climate crisis. I have worked closely with Junior Agriculture Minister Pippa Hackett and I'm now working in regional development for the party.
I grew up in a B&B in Kenmare, in a family heavily dependent on tourism. I'm old enough to remember farmers bringing milk to the creamery on carts drawn by donkeys. We changed very quickly in a short time and made some mistakes that we have to row back on. I'm currently on the board of the Kenmare Carnegie Arts Centre, working to nurture the creativity of young and old. I understand how community activities are funded and I want to help organisations to secure such funding.
I know what it is to emigrate, to be unemployed, to be self-employed and to be a carer. I'm bringing this life experience to politics.